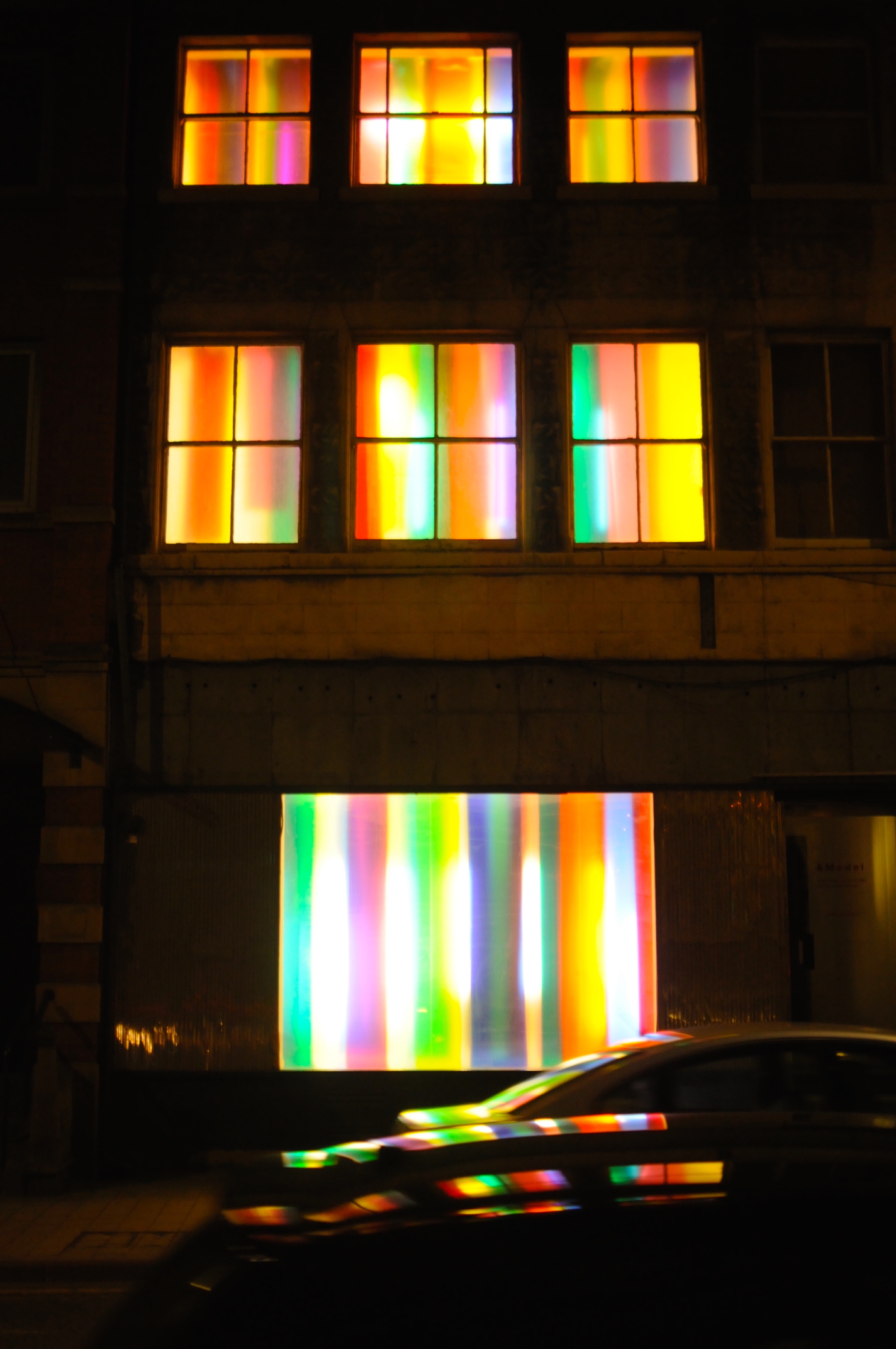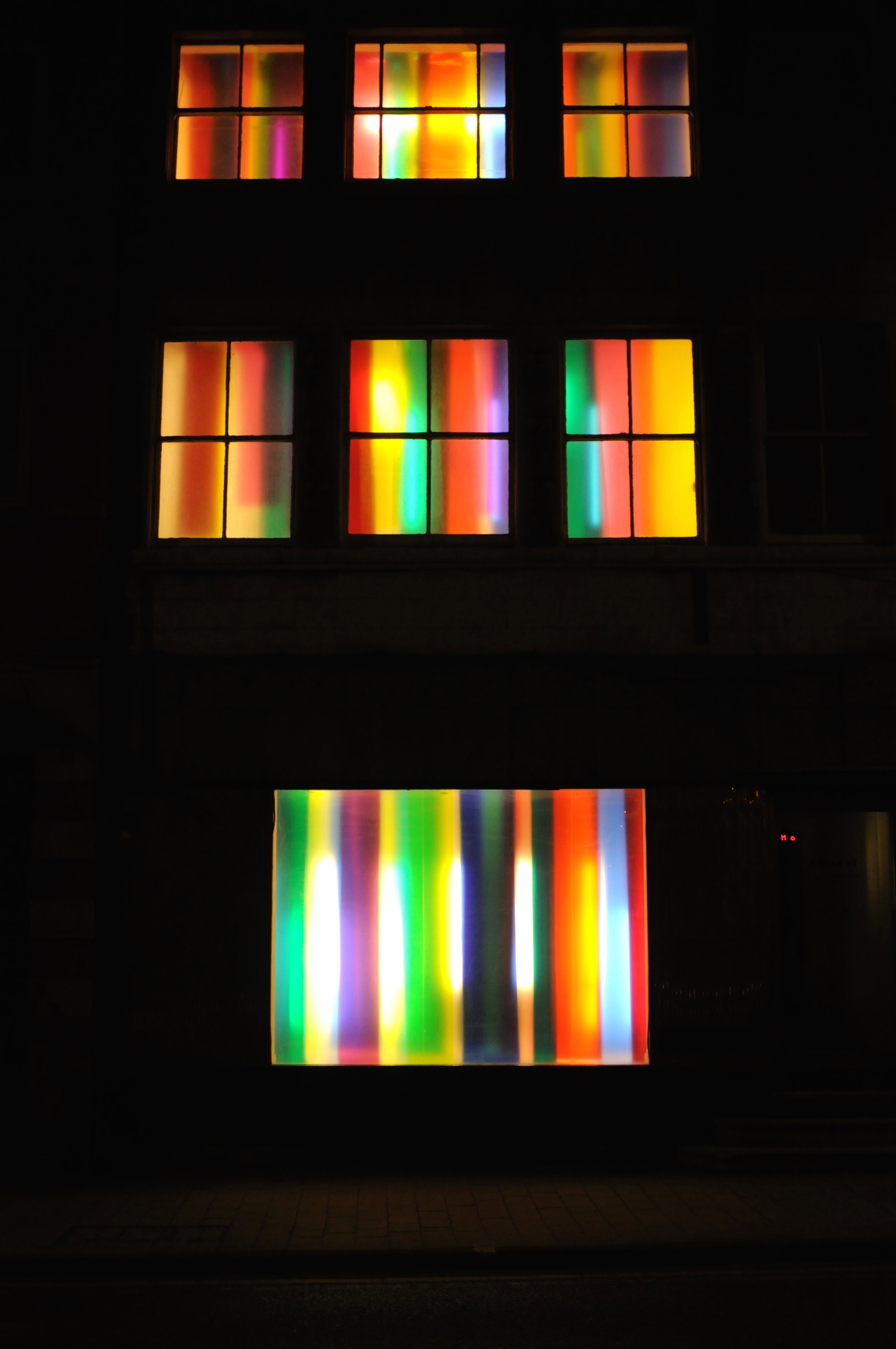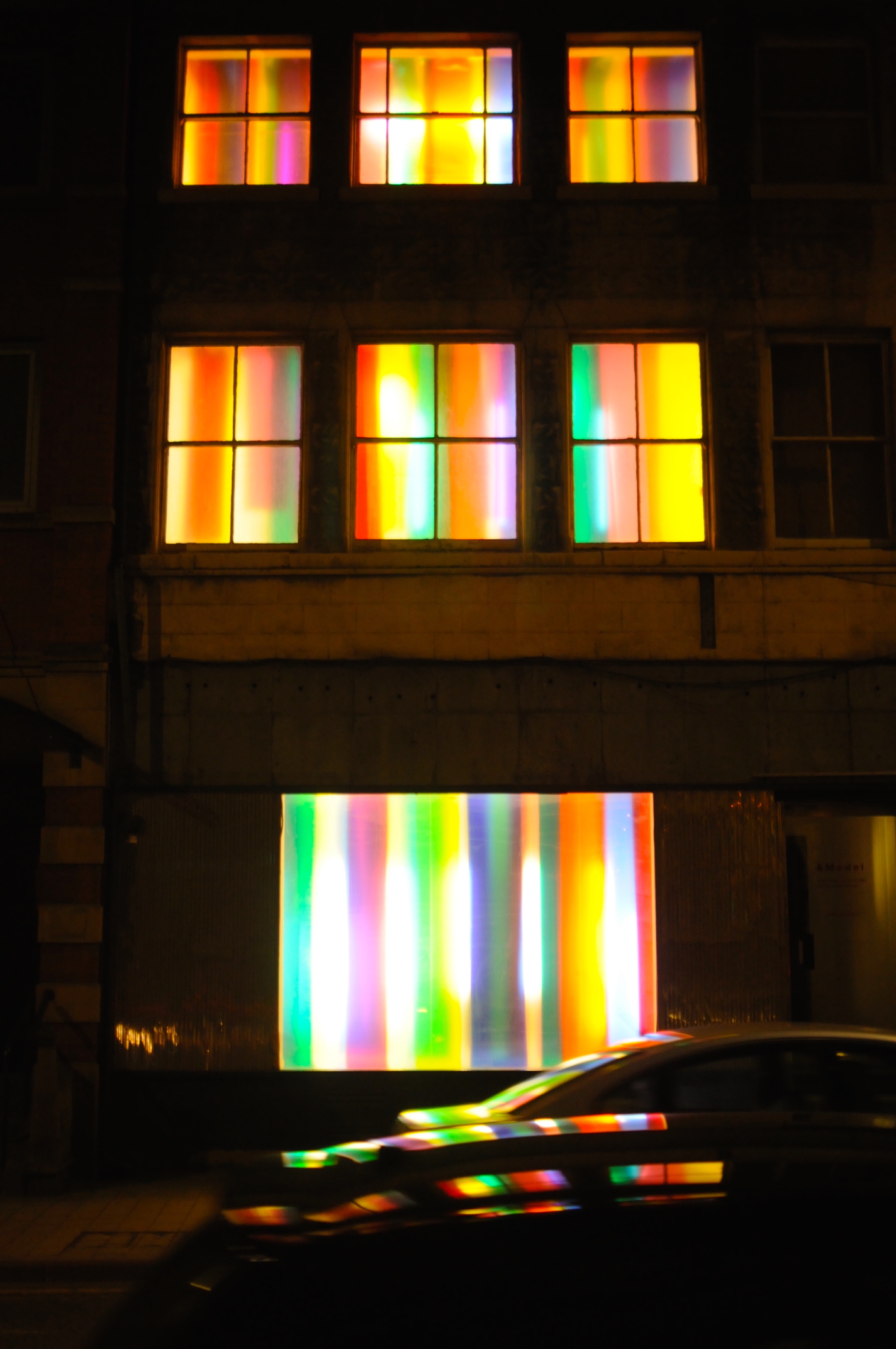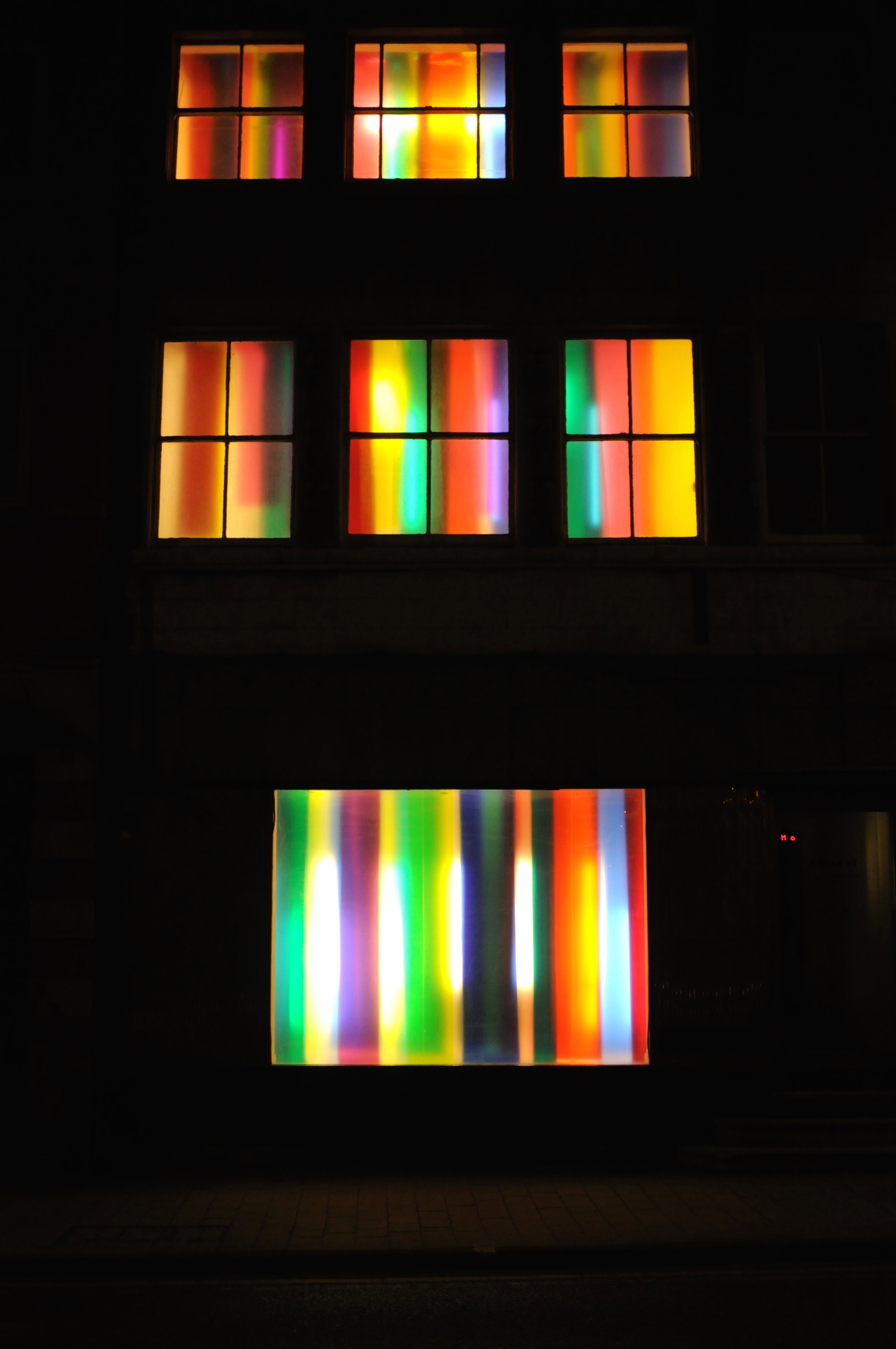 Through No.1
Site-specific Installation (T5 fluorescent bulbs, cellulose gels)
Dimensions variable
2015
Through was in situ at &Model Gallery in Leeds from 11 - 29 March 2015. This work explored Liz West's research into the relationship colours have to each other and how they affect the spaces they inhabit. In this site-responsive work West tested the influence and perception of luminous colour in architectural space and on passers-by experiencing it. West transformed &Model into a sensory, visceral site by overloading it with artificial chromatic light.
West's investigation into the relationship between colour and light is often realised through an engagement between materiality and a given site. Within physical and architectural space, West uses light as a material that radiates outside of its boundaries and containers. She playfully refracts light through using translucent, transparent or reflective materials, directing the flow of artificial light. Our understanding of colour can only be realised through the presence of light. By playing with and adjusting colour, West brings out the intensity and composition of her spatial arrangements.
These ephemeral interventions forge new spaces and environments, by flooding a physical site with a rich mixture of light. This project forms part of a recent series of spatial light works based on research into colour theory and light fields.
The saturated light in this work cast sumptuously vivid colour reflections out of its container, through the windows and onto the asphalt below. In the evening the darkness outside raises the strength of the illumination and colouration in the work.